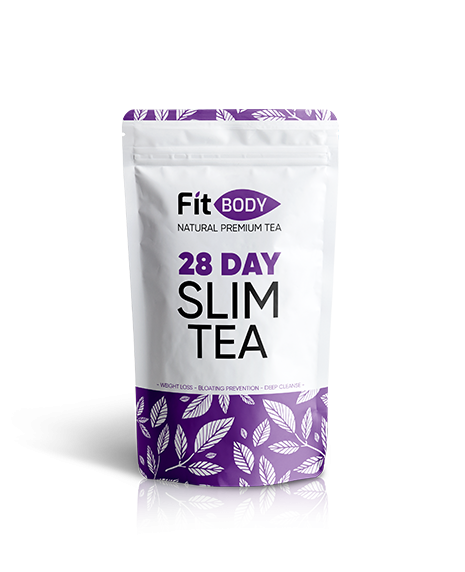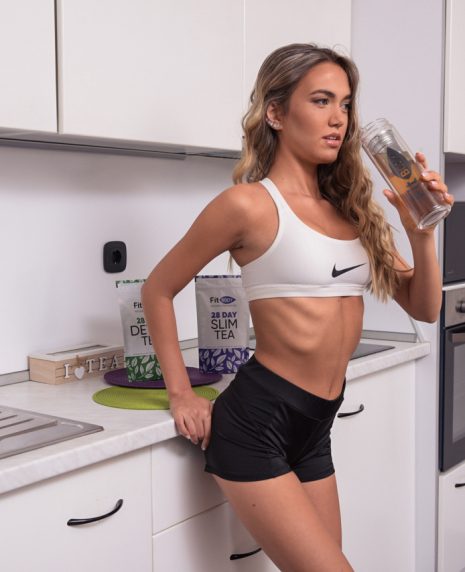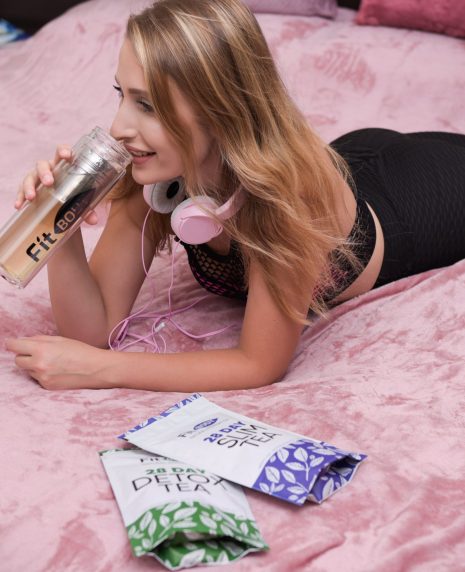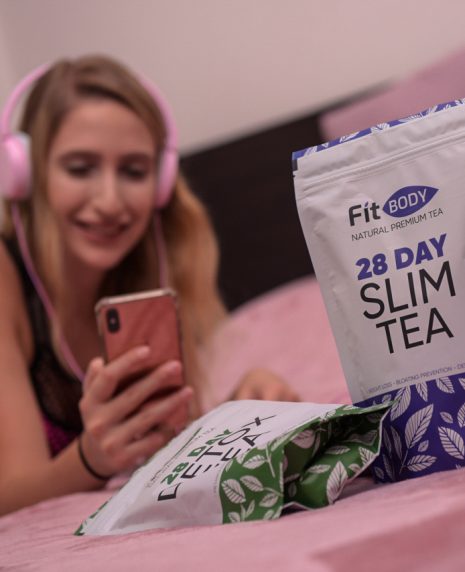 Detoxify your body, look at the result in 28 days.

Sandra Verified Buyer
Helps you achieve your optimal body and the certainty that accompanies that. You have more energy and feel better as though you are on top of the world.
Free shipping over 30 Euro

FAST DELIVERY from 3 to 4 days

100% money back guarantee

100% secure payment
Do you want to transform your body WITHOUT starving yourself or spending hours at the gym?
Just 28 days to reach your goal

Set your health goals and smash them in just 28 days.

Supports fat loss

Slim Tea offers your body an improved triglyceride profile, enhanced weight management, a host of antioxidants, and the promotion of a healthy immune system. Drink better. Feel better.

Reduces bloating

Feel pounds lighter and more confident as you say goodbye to that bloated feeling.

Feel energised

Gives your body energy throughout the day
We have spent more than 20 years searching for the perfect natural slimming herbs
Green tea, peppermint and yerba mate sourced from quality sources worldwide, to achieve the product you are looking for.
Green Tea

Ginger

Mate

Mint

Pu-erh

Dandelion

Psyllium

Dill

Senna

Buckthorn

Natural Lemon Flavouring

Guarana

Stevia
Quick and easy method to prepare Slim Tea for maximum results.
1. BOIL

Boil 600 - 800ml of water and pour it into a cup or bottle for tea.

2. ADD

Add 5 - 7 grams of Slim Tea to the water and let it rest for 10 minutes.

3. DRINK

Drink half the tea 30 minutes before breakfast.
4 TIPS FOR BEST RESULTS
Drink tea and water, especially before breakfast and lunch. It can help boost your metabolism by 24 - 30% over a period of 1 - 1.5 hours, thus helping burn off more calories.
Eat organic food to minimise your intake of toxic pesticides. Organic foods provide pure nutrients to allow your liver to cleanse. Vitamin A, Vitamin C, and sulphur will boost the cleansing effects of the body. Eat lots of vegetables and whole fruits - especially greens, berries, apples, pears and plums.
Swap your cosmetics and cleaning products for non-toxic alternatives, after all chemicals and toxins are not just found in your food.
Get plenty of sleep to improve the flow of cerebrospinal fluid to the brain. Your body cleanses itself while you are asleep; processing toxins and replenishing energy.
Drunk by thousands of women worldwide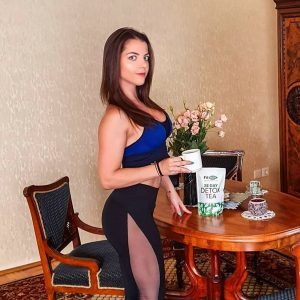 I lost 3 kg after two weeks of detox with #FitBodySlimTea and I have a flatter and firmer body now and I feel amazing about myself. So proud.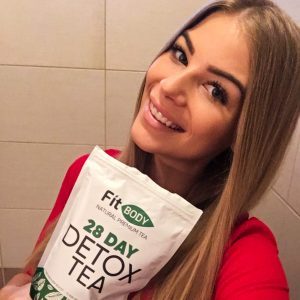 People always ask me about my fitness routine and my secret to a flat tummy is this #FitBodyTea! If you're needing some extra help with that summer bod, I highly recommend it! Tastes delicious too ??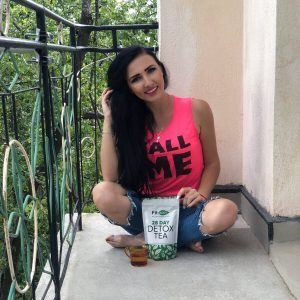 I like how FitBody helps boost my confidence, letting me enjoy a little of everything and yet I am still able to keep my scales in-check.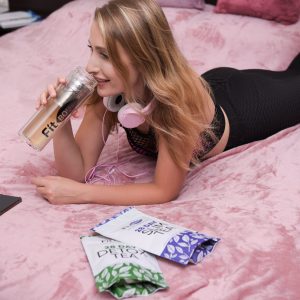 Loving my results! I lost 10 kilograms without cutting out too many of my favorite foods. Hooked on drinking tea rather than coffee now. Thank you FitBody!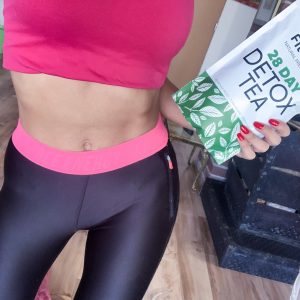 I decided to make a lifestyle change a few months ago. Decided to stop making excuses and start taking care of my life. I have never felt better in my life! Thanks to @FitBody for the delicious teatox, I am feeling fantastic. It aids in weight loss , takes away bloating and gives me energy.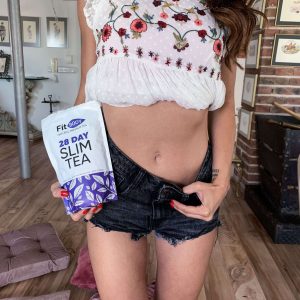 @FitBody teatox gives you results in just a couple weeks and does not have any side effects. Wait no more place your order today!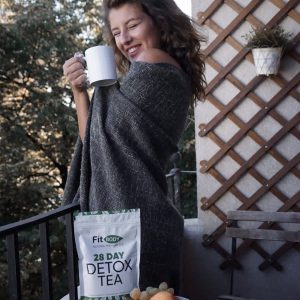 So excited! I thought I'd gained weight but thanks to @FitBody it turns out I was only bloated! If you're like me and you tend to bloat, definitely check it out.

Frequently Asked Questions
Does FitBody Slim Tea have a laxative effect?

No! Our Tea is designed to burn fat and to prevent the body from accumulating fat cells . We have not researched such effects from use of the tea

How many kilos will I lose?

Everything depends on your body type, food that you eat and workout activity. Some people see significant results because they combine the tea with exercise and a healthier diet.

Is your product 100% natural?

BIG YES! Our Slim Tea contains specially selected herbs from all over the world, combined together to provide the perfect formula for the best slimming results!

If I am pregnant can I drink Slim Tea?

Congratulations! We would advise you to consult with your doctor. All the ingredients are listed on our website so that you have clear information what the Tea contains.

How often should I use Slim Tea?

Slim Tea can be consumed as long as you need it. It is 100% natural and every body type is different so every person requires a different amount of time to consume it. As long as you feel better and see results, our Slim Tea is perfect for you!

When should I drink the tea?

Take it 2 times a day, once before breakfast and once before lunch.

How do you prepare Slim Tea?

Put 5-7 grams of the herbs (which is around 1 tablespoon) in 600ml of water. Wait 10-12 minutes and your Slim Tea is ready.

What is the difference between SlimFit and Detox Tea?

Slim Tea is designed and produced to burn calories and prevent the build up of new fat. Detox Tea is the ultimate helper to rid your body of toxins, speed up your metabolism and reduce a bloated belly. Detox tea gives you a lot of energy throughout the day and a lot of ladies prefer it instead of coffee.

How Does Slim Tea Work?

Slim Tea is an all natural premium tea which contains a special collection of herbs which naturally burns calories. Drinking it twice a day gives signal to your body to remove unwanted fat and start decomposing fat cells.