DETOX TEA
Detoxify your body, look at the result in 28 days.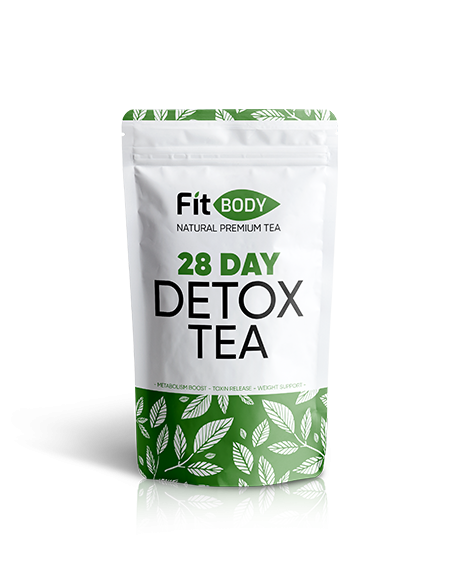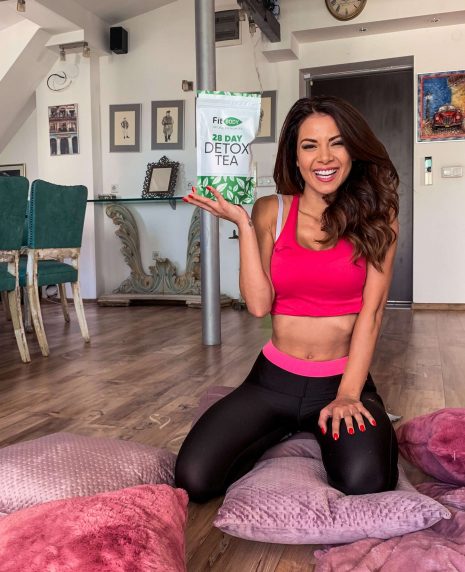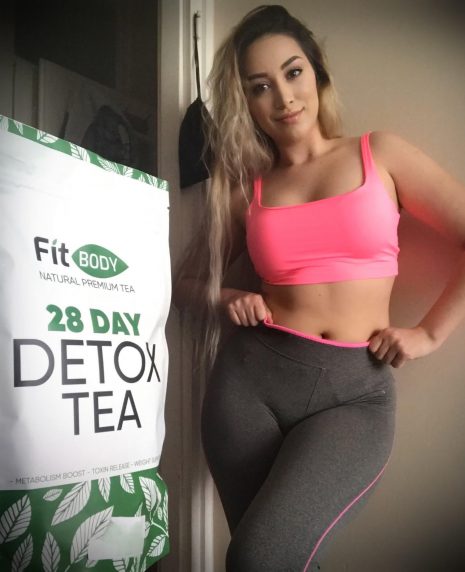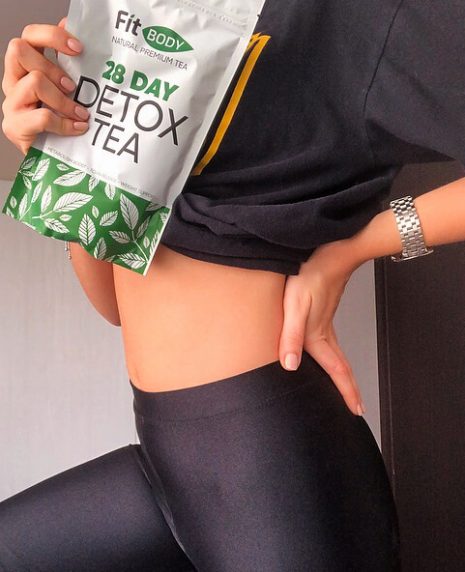 DETOX TEA
Detoxify your body, look at the result in 28 days.
Benefits
Boost your energy

Fights off sluggishness and boosts your energy throughout the day!

Helps speed up the metabolism

It improves and fastens the metabolism

Removes toxins

All natural cleansing formula that stimulates the liver to drive toxins away from the body.

Refuel the body with healthy nutrients.

Improves the overall work of the body and supplies it with a whole spectrum of vitamins.

Jessica Verified Buyer
I had a caffeine addiction and normal tea never worked for me. FitBody helped me get rid of having too much coffee and also keeps me in shape.
Free shipping over 30 Euro

FAST DELIVERY from 3 to 4 days

100% money back guarantee

100% secure payment
Benefits of detoxing your body
Boosts energy levels

Green tea's natural caffeine delivers healthy energy.

Increases your metabolism

Boosts your metabolism in the morning

Removes toxins

Stimulates the liver to drive toxins away from the body.

Supports a healthy weight

Bring the body back to a state of homestasis (balance) and achieve healthy weight loss support.
We have spent more than 20 years searching for the perfect natural slimming herbs
Green tea, peppermint and yerba mate sourced from quality sources worldwide, to achieve the product you are looking for.
Green Tea

Ginger

Lemongrass

Milk Thistle

Mint

Dandelion

Pu-erh

Hawthorn

Dog Rose

Nettle

Natural Orange Flavouring

Stevia
Quick and easy method to prepare Detox Tea for maximum results.
1. BOIL

Boil 600 - 800ml of water and pour it into a cup or bottle for tea.

2. ADD

Add 5 - 7 grams of Detox Tea to the water and let it rest for 10 minutes.

3. DRINK

Drink half the tea 30 minutes before breakfast.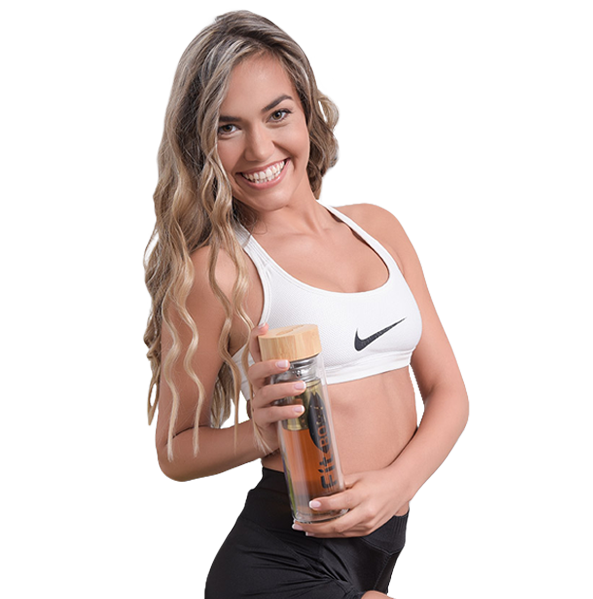 4 TIPS FOR BEST RESULTS
Drink tea and water, especially before breakfast and lunch. It can help boost your metabolism by 24 - 30% over a period of 1 - 1.5 hours, thus helping burn off more calories.
Reduce eating junk food. It can significantly decrease the total number of calories you consume in a day, which leads to weight loss. Quitting junk food like potato chips and cheesy foods is a simple way to achieve your goals.
Get enough sleep. The ingredients in Slim Tea are nutrition for your brain and will help you to sleep calmly during the night. Sleeping between 7 - 8 hours will prevent insulin resistance and helps in making healthy decisions.
Do exercise when you can. Green tea extract will increase fat burning, especially during exercise.
Drunk by thousand of babes worldwide
Every body type is different so results experienced may vary amongst individuals and hence cannot be guaranteed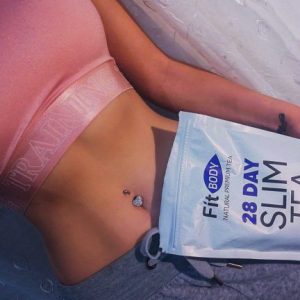 Hey, what this #DetoxTea is doing to my body is great. BUT I just wanna say, as someone who has suffered chronic energy issues in the past, this stuff is AMAZING. I feel on fire at the moment!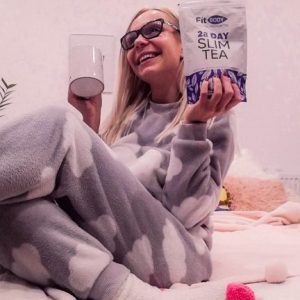 Words are not enough to describe how I feel after just one week of using #FitBodyDetoxTea. I will just tell you this: WOW!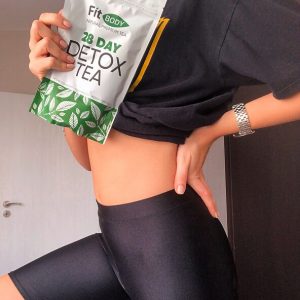 I absolutely adore #FitBodyDetoxTea! It makes me fit, healthy and super energised!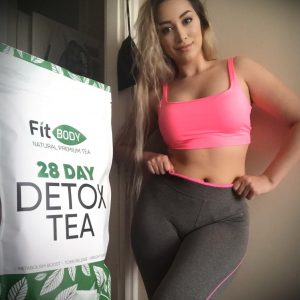 This is a product that I truly recommend to all of you who need help with a slow metabolism or energy boosting. So healthy and so amazing!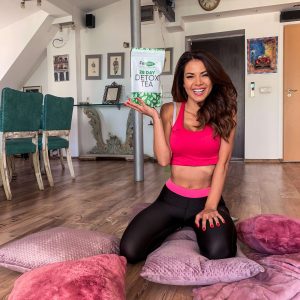 It helps bloating too! I can't believe that I finally found a product that helps me with this problem. #FitBodyDetox – Great job!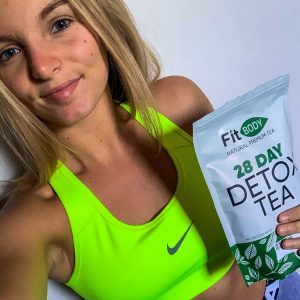 This tea really purifies my body.. I really love it because I feel lighter, more energised and happier. Keep up with the good work. #FitBodyDetox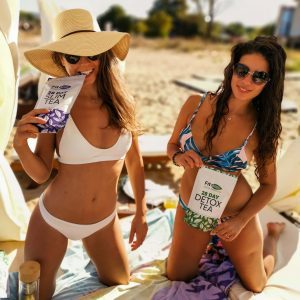 I am not a tea fan but the taste of #FBDT is amazing and it is so refreshing and it has made improvements to my metabolism and my body. Thank you. I recommend this tea to all of those who are struggling with digestion and bloating. When you get that fixed you will start losing weight. It worked for me.
Frequently Asked Questions
How often should I use Detox Tea?

Detox Tea is designed to cleanse your body and boost your metabolism. A lot of people drink it instead of coffee and feel better throughout the day. It also reduces a swollen stomach. You should drink it every day to maintain your overall health.

How do you prepare the Detox Tea?

Put 5 -7 grams of the herbs (which is around 1 tablespoon) in 600ml of water. Wait 10 – 12 minutes and your Detox Tea is ready.

Does Fitbody Detox Tea have a relaxing effect?

No! Our Tea is designed to clean toxins from the body. We have not researched such effects from use of the tea.

Is your product 100% natural?

BIG YES! Our Detox Tea contains specially selected herbs from all over the world, combined together to provide the perfect formula for the best detox results!

If I am pregnant can I drink Detox Tea?

Congratulations! We would advise you to consult with your doctor. All the ingredients are listed on our website so that you have clear information what the Tea contains.

When should I drink the tea?

Take it 2 times a day, once before breakfast and once before lunch.

What is the difference between Slim Tea and Detox Tea?

Slim Tea is designed and produced to burn calories and prevent the build up of new fat. Detox Tea is our ultimate helper to rid your body of toxins, speed up your metabolism and reduce a bloating belly. Detox tea gives you a lot of energy throughout the day and a lot of ladies prefer it instead of coffee.

How does Detox Tea work?

Detox Tea is an all-natural premium tea which contains a special collection of herbs which naturally cleanse your body from toxins and boost metabolism. Drinking it twice a day will increase your energy and reduce your swollen belly due to the cleansing process.